Free delivery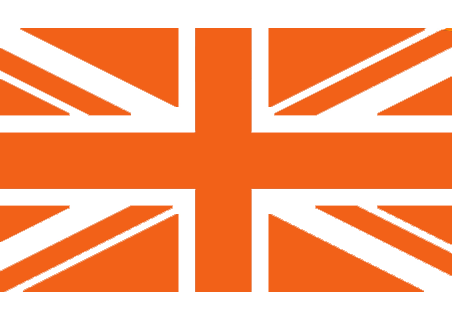 Made in the UK

0% Finance

30-night trial
Be bold, be brave with our colourful bedroom ideas
Colourful bedroom ideas to brighten up your day!
Lea Mattress is daring you to draw from this year's interior design inspirations and embrace bold colours ready for a summer look.
We love a pop of colour (as can be seen on our Lea Mattresses) and want to inspire you to say yes to a colourful bedroom! Why go for bright colours? Read on to find out if there is more to colours than meets the eye…
Decorating with bold colours
We might not always be aware of it, but colours evoke emotional reactions that can affect our mood, alertness, and productivity. That is why interior designers consider their colour-palettes with care.
Colours also have an impact on our circadian rhythm, by making us either feel more alert or at ease at bedtime. Of course, personal preference plays an important role too.
Orange is said to be reminiscent of warm, sandy beaches while yellow reminds us of tranquillity and sunlight. Green on the other hand helps us to feel calm and peaceful. Also, blue is seen as a non-stimulating colour as it causes our bodies to produce more melatonin (sleep hormone) and less cortisol (stress hormone).
Hence, these colours are recommended for bedrooms due to their sleep-friendly qualities – they reduce stress and soothe the nervous system.
For those with smaller bedrooms with little natural light, brighter colours are also a great way to make your room appear bigger.
What is more, monotonous colour schemes have been associated with irritability and negativity, which is even more reason to go bold and bright!
Interior design inspiration for a colourful bedroom
You don't need a full makeover to add brightness to your bedroom.
Here are Lea Mattress' easy tips for an inviting, colourful bedroom: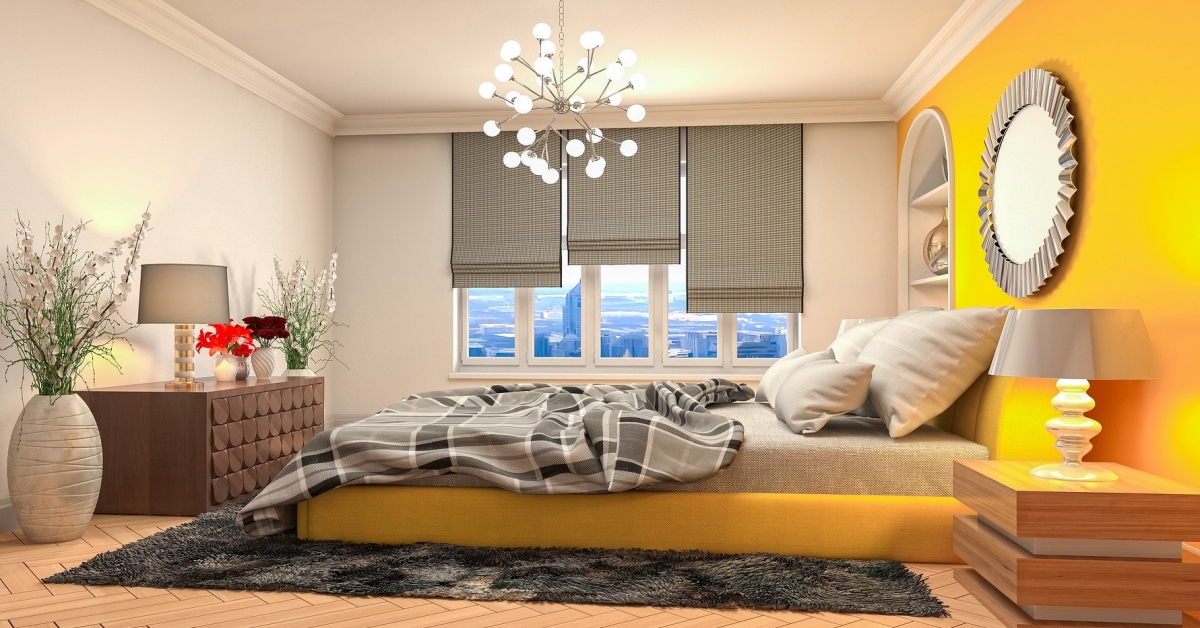 1. A feature wall. A great way to compromise if your partner disagrees with going all out in colour. Decorating one wall with bolder prints or lighter colours is an excellent way to liven up the bedroom – and it is high impact, low cost!
2. Accent furniture. Adding vibrancy to your bedroom with a piece of statement furniture is simple yet effective. An eye-catching chair, headboard or even an ornate lamp is all it takes. Paint an existing bookcase or bedside table as a cheaper hack.
3. Bright-coloured textiles. Undoubtedly the simplest trick to add splashes of vivid colour to a room. Cushions, throws, bedspreads, table runners, rugs… Go big and bold with pattern and don't be afraid of using contrasting colours!
4. Bold art. Striking art pieces on the wall add colour and a personal touch to any room. You could paint your own Picasso, or look for bright, sunny pictures to add a bit of that summer look to your bedroom.
Have you embraced bold and bright colours for your bedroom? Tag @lea.mattress on Instagram and let us admire your colourful interior design décor!