Free delivery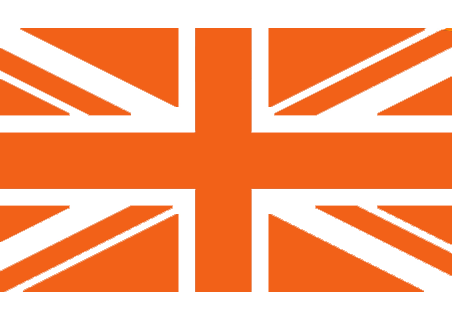 Made in the UK

0% Finance

30-night trial
How women of the world would design their homes | Women's History Month
Be inspired by brave women and bold designs this Women's History Month
It's Women's History Month! Feel inspired by some of the greatest female success stories
Sleep like a heroine this Women's History Month
To celebrate Women's History Month, we want to bring you stories of heroic women who changed the world with their strength and courage.
Let the stories of these resilient women inspire you to celebrate womanhood by embracing feminine design and bold interiors in your bedroom. Women's bedrooms are, after all, perfect outlets to show individual style!


Marie Van Brittan Brown (1922-1999)
Marie Van Brittan Brown saw a problem and fought to solve it.
To a mother and a woman living in a high-crime area, feeling safe in their home is particularly pertinent. Yet living in Queens, New York City, Brown felt anything but. Rather than spend her days worrying about the safety of her family, she took matters into her own hands and invented the first known home security system. She is also credited as the inventor of the first closed-circuit television. Her ground-breaking inventions later influenced the design of modern home security systems.
Thanks to her dedication to finding a solution and her ingenious mind, we can feel safer in our homes and sleep in peace!
Let Brown's drive and proactiveness inspire your home décor by injecting bold interiors, prints and vivid colours for a women's bedroom that exudes that take-charge attitude!


Zaha Hadid (1950-2016)
Hadid – The Queen of the Curve – was one of the most celebrated architects in the world. She is not only remembered for altering the landscape of design and architecture, but for having a lasting impact on the status of women in design.
Hadid was feisty, determined and possessed remarkable creative talent, all of which propelled her to get through the difficulties she faced early on in her career and to continue to push boundaries in the design world.
Her designs were contemporary, free-flowing and organic, achieved by the latest technologies and materials. On top of being an architect, Hadid was a painter and a designer of furniture and home accessories with a wide range of products. She even had prototype yachts in her portfolio!
To celebrate and incorporate her style, add flowing curves, abstract pieces and contemporary designs into your home.
Jane Austen (1775-1817)
Seen as one of the most influential figures in British literature, Austen's works live on to be dearly loved by readers. Her novels look at life in the late 1700s with a critical eye laced with humour and irony.
Through her novels and her personal choices in life, she challenged people's views on education and women's roles.
Her life may have been short but its impact undying.
Jane Austen's novels and the world they took place in have also greatly influenced interior design, with many wanting to achieve a touch of that Pride and Prejudice regency elegance or the rustic charm of a Sense and Sensibility home into their interior design.
Achieve Austen-era design with softer tones, pastel colours and muted upholstery. Lush, floral-patterned decorative pillows with lace or ruffled trim and antique or vintage furniture alone will bring feminine design and charm into your home.
Elsie de Wolfe (1865-1950)
Considered as the mother of interior design as a concept and a career, Elsie de Wolfe has left her footprint (or more accurately animal prints) on the design world. Her innovative designs banished Victorian gloom as she fearlessly opposed traditional decorating rules.
Light-hued walls, stripped-down simplicity, and slim furniture, along with introducing animal prints as textiles, were her trademarks.
"I am going to make everything around me beautiful," were famous words once spoken by Elsie de Wolfe and they continue to inspire us to strive for the same today.
Heroic women of today
This Women's History Month, let's celebrate the determined, hard-working women who found their passion and refused to let societal views or difficulties hinder them.
Is there a woman in your life who has inspired and encouraged you to follow your dreams? Head to our social media sites and tell the world of their heroism!