Mattresses designed with your wellness in mind, delivered to your doorstep in a box.
Comfort on so many levels
The formula for the perfect night's sleep exists. It is made from a combination of different types of foam layers, carefully chosen to bring you the ultimate sleeping experience.








Foam or foam & springs, in a box
The best of both worlds to give you the ultimate comfort and support.


Your next mattress,
stress-free

You will get it delivered, free of charge, straight to your home.
Get the best night's sleep you have ever experienced.
Return your mattress: and we will refund it, hassle-free.
"Everyone deserves a good sleeping experience, this is why we exist"

Ready to get your best night's sleep ever?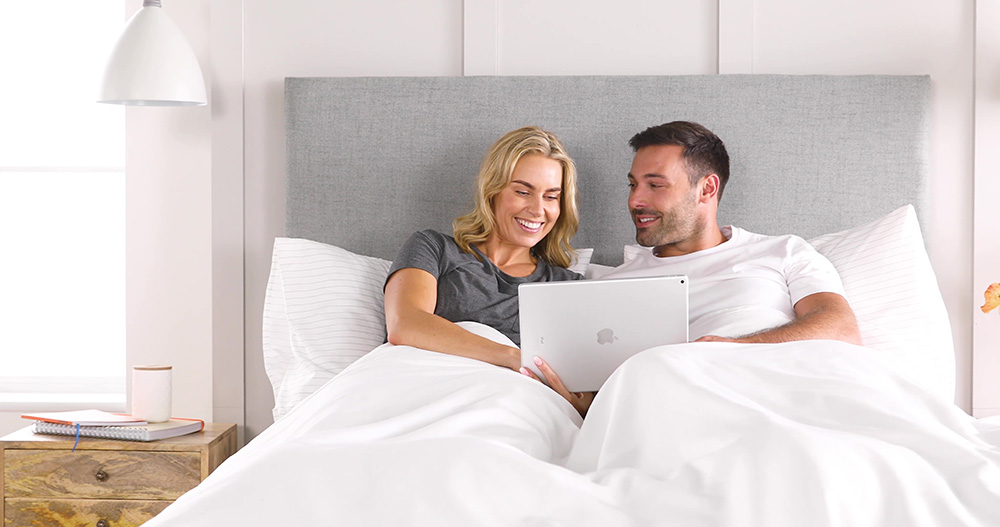 Comfort at last!

We have comfort at last. This arrived very quick from ordering to which we were impressed with. Great quality, and love the ease of delivery
Janet Morley
10/01/2020
Great... but...

Great mattress, but delivery could have been better hence our score. But, perfect nights sleep last night.
Jamie T
09/01/2020
Great Buy

We looked at this when searching the Christmas sales. Obviously we did consider others, but like for like this one was much more affordable than the more popular brands. Can not fault the mattress.
Jonathan Walker
07/01/2020
Thank you

Thank you for our new mattress, finally our old one made its trip to the tip! 
Stacy
03/01/2020
Great, Thank you.

Great mattress, thank you for the ***** service.
Jane Thompson
17/12/2019
Great Mattress

We love our new hybrid mattress from Lea. To be honest we did think this is not a known brand, but with the offer to return we gave you a try. SO HAPPY we did.
Felicity Peters
17/12/2019
Thank you!

Thank you for our new mattress - its really comfy. 
Louise Yields
16/12/2019
Super service *****

Thank you for our new bed which we received at the weekend. Super easy to put together and it looks great now we have added some bedding. Thank you
Great thank you.
15/12/2019
Thanks

Great, thank you. 
Carla Lewis
11/12/2019
Fantastic bed

We love this bed to which looks amazing in our bedroom, thank you so much.
Rachael Brown
11/12/2019
Super

Super bed and looks really stylish in our room. Thank you for the quick delivery. 
Carly
09/12/2019
Great Mattress

Definitely would recommend and gave it 5 stars __
Gf fash
09/12/2019